Fletta Attribute
Learning Fletta Attributes
Developing your Fletta Attributes is one of the unique features of Rosh Online. How you pick your attributes is what makes you stand apart from everyone else. Let's take a look at how to customize your character through the Fletta Attribute Development System.
Checking Fletta Points You can view the amount of Fletta Points (FP) you currently have on your character status bar in the upper left corner of the screen. The number of FP you have accumulated is displayed as an orange bar next to FP. You need to spend FPs to develop attributes, so it's best to stock up on them by slaying many monsters throughout your travels
Developing Fletta Attributes

1. You can open the Fletta Attributes Window by pressing the J key or clicking the book icon in the bottom left corner.

2. With the Skills Window open, click the Fletta tab to open the Fletta Attributes Window.
3. Here you will see a list of different attributes that you can use to make your character more powerful.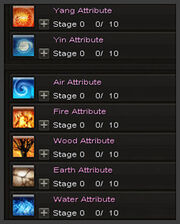 4. To advance a specific attribute, click the + button next to your selection. You can choose how many Fletta Points you will spend on that attribute.
5. Click the > button to increase the number of Fletta Points to invest, or enter the amount and then click the OK button. If you want to spend all the Fletta Points you currently have, simply click the >| button.
6. As you invest in an attribute, you will get additional bonuses tied to that attribute, but the cost to the next level will also increase.

7. There are two sets of Fletta Attributes for each class, and you can develop only one of them in each set. It is possible to make your attacks deadlier, your spells more devastating or ranged attacks incredibly fast. Customize your attributes to excel on the battlefield!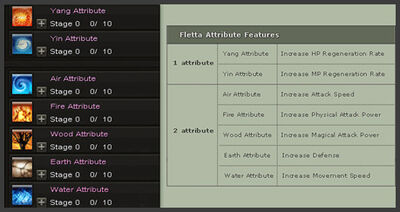 To learn more about Fletta Skill combinations: