MONSTER COMPENDIUMEdit
Spiderling: Lvl 1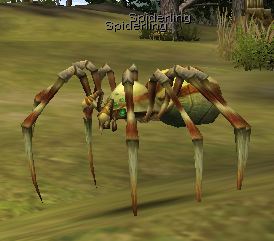 This is the first monster a new player will encounter in Rosh. Even these little guys drop a little loot.
Owlbear Cub : Lvl 2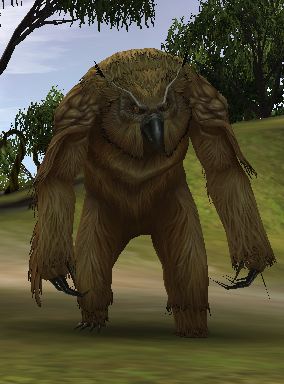 Owlbear Cubs most often drop Big Petals and Bundles of Green Fur. Combining these items at a Craftsman, and selling the yeild, is an effective way to make money.
Prairie Dog: Lvl 3

Maulbear Cub: Lvl 5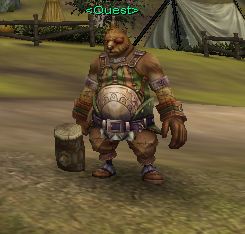 Hornboar: Lvl 7
Rageboar: Lvl 8-9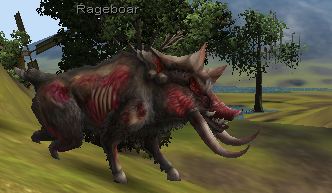 Claybeak: Lvl 9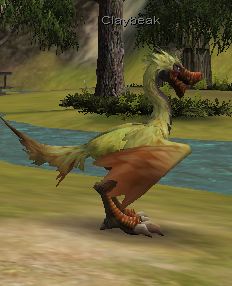 Swampy: Lvl 13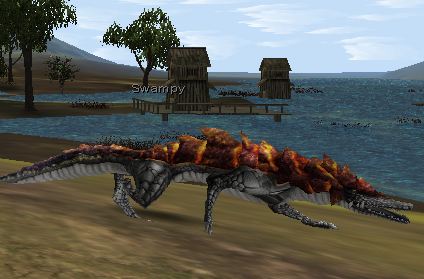 Swampy Sprinter: Lvl 14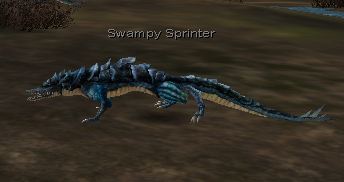 Now, here's where things start getting GOOD!! The following monsters can sense your presence and attack you. You'll be able to tell if they know you're there by the Traingle with an exclaimation point in the middle that appears over their heads. The triangle starts out yellow but will turn red when they are about to attack....Fight-Or-Flight Time!!
Maulbear: Lvl 14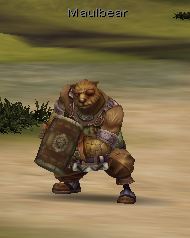 Zombie : Lvl 14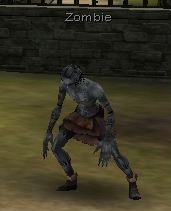 Tyrant Sneekie: Lvl 17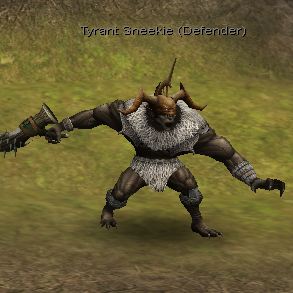 Wyvern: Lvl 20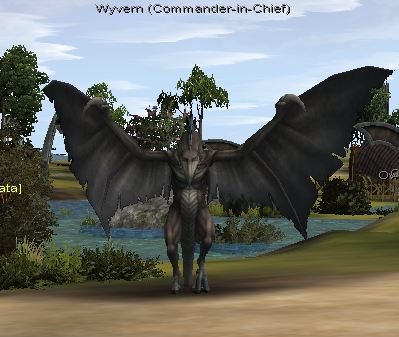 Frezzard (Boss) : Lvl 75
Little Hound: Lvl 14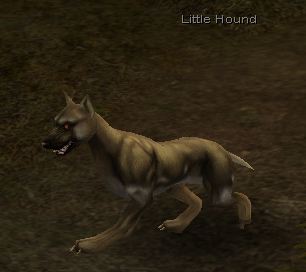 Grey Hound: Lvl 15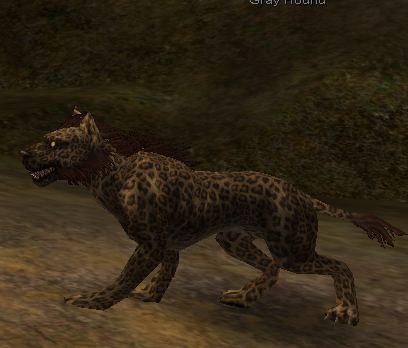 Goblin: Lvl 16
Eagle: Lvl 17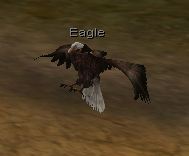 Goblin Thief: Lvl 18

Goblin Soldier: Lvl 19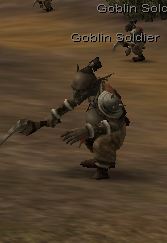 Sneekie: Lvl 21

Pixikeen: Lvl 22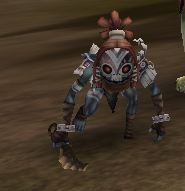 Ripper Warrior: Lvl 24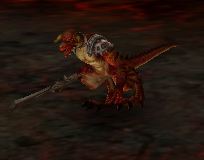 Ripper Saber: Lvl 25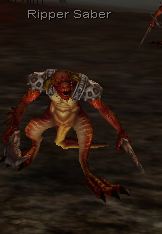 Ripper Guard: Lvl 26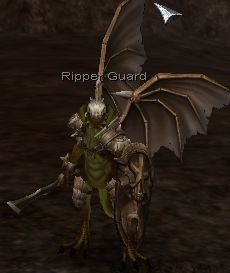 Blade Eagle: Lvl 26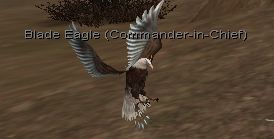 TempteroonEdit
Level 26 - White Hound

Level 26 - Generk Axe

Level 27 - Generk Hammer

Level 29 - Barbarous Slave

Level 29 - Blurpick Beast

Level 30 - Harpy A

Level 31 - Harpy B

Level 32 - Harpy C

Level 32 - Dark Soldier

Drop:

Bone Powder

Leather Lining

Pieces of Leather

6th normal/high/great armors

6th normal/high/great weapons

Level 32 - Frenzied Dark Soldier

Level 33 - Dark Archer

Drop:

6th normal/great/high armors

6th normal/great/high weapons

Level 33 - Frenzied Dark Archer

Level 33 - Giant Dark Knight

Level 34 - Gaiger

Level 35 - White Owlbear

Level 36 - Snow Freak

Level 36 - Yeti

Level 36 - Frenzied Yeti

Level 36 - Giant Yeti
--XxBitSxx 04:50, June 28, 2012 (UTC)
Level 35 - Goblin Robber

Level 36 - Goblin Rifleman

Level 37 - Goblin Potter

Level 38 - Goblin Strider

Level 39 - Enlire Swampy

Level 39 - Winged Viper

Drop:

Weapon Enchant Scroll

Armor Enchant Scroll

Level 40 - Ventom Ranger

Level 41 - Cactuthrottle

Level 41 - Sand Fish

Level 42 - Babujra Marksman

Drop:

weapons enchant scroll

7th normal/high armors

7th normal/high weapons

Level 42 - Babujra Predator

Drop:

Level 42 - Babujra Orc Guard

Level 42 - Frenzied Babujra Orc Guard

Level 42 - Giant Babujra Orc Guard

Drop:

7th great/arch weapons

Level 43 - Grujra Marksman

Level 43 - Grujra Predator

Level 43 - Grujra Orc Guard

Level 43 - Giant Grujra Orc Guard

7th great/arch weapons

Level 45 - Sandworm

Level 45 - Skullpion
XxBitSxx 07:28, June 28, 2012 (UTC)
BhalasongEdit
Level 1- Half-Fairy

Drop:

Power from a Fairy's Wings
Level 45 - Fungystar

Drop:

Leather Lining

Pieces of Leather

Leather

Level 46 - Gorilla

Drop:

Leather

Leather Lining

Pieces of Leather

7th normal/great/high/war armors

Level 46 - Veracuza Orc Guard

Drop:

Leather Lining

Pieces of Leather

7th normal/great/high armors

7th normal/great weapons

Level 46 - Veracuza Predator

Drop:

7th normal/great armors

7th normal/great weapons

Level 47 - Veracuza Marksman

Drop:

7th normal/great armors

7th normal/great weapons

Level 47 - Alroim

Drop:

Thread

Pieces of Leather

Leather Lining

7th normal /great /high armors

Level 48 - Absant

Drop:

Bone Powder

Pieces of Leather

Leather Lining

7th normal/great armors /weapons

Level 49 - Dan

Level 50 - Frenzied Dan

Drop:







Pieces of Leather

Leather Lining

7th armors/weapons

Level 49 - Giant Absant

Drop:

Pieces ofLeather

Coal

Solvent

Weapon Enchant Scrol

Armor Enchant Scrol

7th norma/high/great armors/weapons

8th normal/great/high armors/weapons

8th Arch weapons

Level 50 - Dryads

Drop:

Wood Trunks

Pieces of Leather

Leather Lining

Weapon Enchant Scrol

Armor Enchant Scrol

7th normal/great armors

8th normal/great armors

8th normal/great/arch weapons

Level 51 - Frenzied Dryads

Drop:

Level 52 - Sabertooth

Drop:

Leather Lining

8th normal/high armors

8th normal/great/high weapons

Level 53 - Frenzied Sabertooth

Drop:

Level 54 - Rotten Sweeper

Leather Lining

Pieces of Leather ( 5 ea )

8th normal/great/war armors

8th normal/grea/war/arch weapons

Level 55 - Frenzied Rotten Sweeper

Drop:

Leathers Lining

Pieces of Leather

8th normal/great/war armors

8th normal/great/war/arch weapons

Level 56 - Drake Antardon

Drop:

Bone Fragment

Pieces of Leather

Leather Lining

8th normal/great armors /weapons

8th Arch weapons

Level 57 - Frenzied Drake Antardon

Level 58 - Giant Drake Antardon

Drop:

Condensed Blood Stone

Pieces of Leather

Leather Lining

Bone Powder
Lupert Chapel Belfry for Level 40+Edit
Level 43 - Awoken Average Ghoul

Level 44 - Awoken Greater Ghoul

Level 44 - Awoken Dark Soldier

Level 44 - Awoken Dark Archer

Level 45 - Awoken Darkcorpse Captain

Level 45 - Awoken Ventom

Level 46 - Awoken Ventom Ranger

Level 46 - Awoken Ventom Striker

Level 46 - Awoken Exileporter

Level 47 - Awoken Black Exileporter

BOSS

Level 48 - Enraged Kacanteros

Drop:

1 Essence of Vrocyan
XxBitSxx 12:09, June 28, 2012 (UTC)
Lupert Chapel Belfry for Level 50+Edit
Level 53 - Awoken Dark Soldier

Level 54 - Awoken Darkcorpse Captain

Level 54 - Awoken Ventom

Level 55 - Awoken Ranger

Level 55 - Awoken Ventom Striker

Level 56 - Awoken Black Exileporter

Level 56 - Awoken Tyrant Sneekie

Level 57 - Awoken Hellbeast

BOSS

Level 58 - Vengeful Kacanteros

Drop:

8th Arch weapons

1 Essence of Vrocyan
XxBitSxx 11:33, June 28, 2012 (UTC)